Beach Boogie Blues and Beyond
            Cooking with a LARGE TIME apron!!
            Order your LARGE TIME aprons, beach hats, caps, and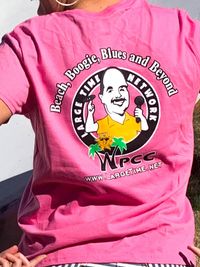 T-shirts today!!
AM station 1410 will not be broadcasting while a new tower is being installed.  
You can listen at 96.5 FM or online at largetime.net.  Thanks for your patience during this time.    
Carolina Beach Music
You can listen to the best in beach music all day, every day on the web, at The Large Time Network, and on WPCC 1410 AM and 96.5 FM in Clinton, SC.
The Beat of the Beach with
DJ Pat Patterson
4:00-7:00 pm
Request a song - we will play it!